N

EW RELEASES
BIEZEBAAZE
BIEZEBAAZE met de steun van Dameskoor Furiosa. Heh? Ja, u moet het resultaat echt eens beluisteren.
Op het Sint-Baafsplein bij het afsluitend concert voor de Gentse Feesten waren de dames er ook live bij en dat wist het Gentse publiek duidelijk te waarderen.
Als er één song is van Biezebaaze die een plaats verdient op de playlists, dan is het deze wel. Een song over die eeuwige twijfel in ons en de drang die erbij komt om al eens naar boven te kijken voor hulp uit de hemel. Maar dan op zijn Gents verwoord.
Jade Grady
Jade Grady is only 16 and just recorded her second single, a song written by Kit Hain and Milow. Amazing.
Whyse ft. Laura
Whyse is an excellent Belgian producer who works together with exceptional voices for his own productions. This time he choose Laura and the result is ... exceptional.
Sabien Tiels
ADELAAR is een song geschreven op een internationaal songschrijfkamp, Song City 2021, oorspronkelijk in het Engels maar van een schitterende Nederlandstalige tekst voorzien door Sabien. Ze was ook één van de schrijvers van de oorspronkelijke Engelstalige versie, samen met Greta Salome, Eurovisie 2012 voor Ijsland, en Christophe Severs. Deze single wordt ook de titelsong van haar nieuwe album voorzien voor 9 september 2022.
SKYBLASTERS
Another great track from the Number One Reggaeband from Belgium. Produced in both Ghana and Belgium. One of their previous singles was nominated as Best Reggae Song 2020 in New York.
They were formed in 1984 and most members stayed the same over the years.
More info on www.skyblasters.be or open.spotify.com/artist/6KVsUMteq…SgSzyPVNY39WC1Rw
Sabien Tiels
De E.P. DICHTBIJ bevat de 5 singles uit de periode 2020-2021 plus de niet eerder uitgebrachte song 1+1=3.
Sabien Tiels
Terug een samenwerking met Niko Westelinck, die tekende voor de muziek - samen met Sabien - en de productie. Hun eerste samenwerking, ALS JIJ HET NIET MEER WEET, werd eind 2021 bekroond met de Loftrompet voor Beste Duet.
De nieuwe single ZOALS HET VROEGER WAS is dit keer geen duet maar laat ons een Sabien Tiels horen met de sound van 2022. Verrassend.
BIEZEBAAZE
Duidelijkheid, transparantie en vrede op aarde bewogen Kurt Burgelman en zijn groep XXL om de pauzeknop van Biezebaaze terug los te laten.
Kurt Burgelman XXL is niet meer. Lang leve Biezebaaze (en welkom terug). Biezebaaze trekt begin 2022 de studio in om de opnames van een nieuw album af te werken.
Het voorsmaakje daarvan is meteen een Kerst-single, NE ZOALIGE KERSTDAG. Van harte.
PREZTONE
Preztone is a Belgian DJ-Producer who had quite some interest from radio in 2021 with his Radio hits such as COME CLOSER and PAY UP. He had quite some success already in Latin America, entering the charts in Brasil.
He is now releasing a Christmas single.
And it sounds really good.
On December 7th PREZTONE entered the U.K. I-tunes Christmas charts, straight at number 5.
MAGNEET
Van MAGNEET heeft u allicht nog nooit gehoord. Klopt helemaal. Maar de naam van de zangeres doet hopelijk wel een belletje rinkelen: Laura van den Bruel, also known as Airis.
Airis trad ook op als Iris, de naam waarmee ze België vertegenwoordigde op het Eurovisiesongfestival van 2012 in Bakoe, Azerbeidzjan. Deze jongedame werd daar zo'n beetje voor de leeuwen gegooid, want weinig of geen podium-ervaring, nog zoekende naar een eigen geluid en misschien niet al te deskundig omringd.
Een zware ontgoocheling dus voor Airis, die wat verweesd achter bleef, en die, ondanks het hitje WONDERFUL en podiumplaatsen op Suikerrock en Lowlands, lange tijd zocht naar een eigen identiteit. Afgelopen jaar besliste Laura dat die meer lag in Nederlandstalig repertoire dan in Engelstalig. Ze zocht zich een band bij elkaar en nam alvast ZIE JE NIET op als eerste visitekaartje. De tweede en derde song staan ook al in de steigers.
SYMEN
SYMEN describes himself as a fan of Nirvana. His music is less rough but certainly as intriguing as that of Nirvana. Thanks to Nirvana a new songwriter was born.
Further influences were The Cure, Bon Iver, Placebo, Coldplay, Lil Peep, …
Symen describes his music as POP with melancholic beats and a story.
Music that has a meaning for the audience.
SYMEN is also attracted to the Japanese culture after watching too many animated films and by getting to know the Japanese music better.
SOMEDAY will be the first single of his debut E.P. with 6 original tracks.
Little Chris
It is so typical that most people have never heard of the really great musicians working on many big hits, when they do not act as a main performer. Little Chris is one of those. As a guitarist he played with topnames in Belgium and abroad, such as Paul Michiels, Soulsister, Boogie Boy, Gunther Neefs, Floyd Matters…
Chris learned his trade, playing with several blues- and coverbands. Ludo Mariman and The Bet was the first known name he shared the stage with, soon followed by Yasmine and Sofie (Trinity).
Chris played on recordings of a.o. Nathalia, Wim Soutaer, Udo, …
And played on stage with international stars such as James Brown, Tony Hadley, JT Taylor of Kool & The Gang, Ellen Foley, Johnny Logan…
Since 2010 Chris takes his first steps as frontman. As Little Chris he performs many big hits of the 80s.
And now is the time to come with his first self written single, HEAVEN HAS SENT US AN ANGEL, co-produced by Chris & Lex De Groot, with Monique Harcum (Nathalia, Mo & Grazz) as vocal coach.
ROZALLA
ROZALLA is a name that certainly rings a bell. She scored major hits in the early 90s, such as ARE YOU READY TO FLY and EVERYBODY S FREE (TO FEEL GOOD).
Bob Sinclar, Kylie Minogue, The Hermes House Band are just a few of the many names that covered this great hit.
Rozalla was born in Zambia, moved to Zimbabwe in 1980 and to London in 88. In 2018 she participated at Song City, an international writing camp in Belgium, where she wrote I WANT YOU BACK. Well, one thing is for sure: she WILL be BACK with this great track.
Sabien Tiels
Sabien Tiels is een top-zangeres maar evenzeer een top-songschrijfster. Ze schrijft steevast haar eigen songmateriaal, doet dat ook voor andere artiesten en schrijft ook songs samen met internationale topschrijvers, zoals met de Zweed John-Emil Johansson, die deze track ook produceerde.
PREZTONE
How do you make it known to the outside world that you have ambition as an artist/producer and that you want your work to be noticed?
Preztone did it by bringing a successful cover of Earth&Fire WEEKEND, a song that was immediately picked up by radio internationally. The successor COME CLOSER, his first own composition, did even better on the international stage.
As a Belgian musician, his music not only travelled around Europe but in Florida, New York, California and a few other states in the USA. From there, Preztone took it further to Latin America with airplay in Mexico, Brazil, Costa Rica, Nicaragua, Panama and Puerto Rico ….
The Netherlands and England were not left behind. They are still playing the song and the first airplay in New Zealand is now happening on the other side of the planet!
ODEUM
This band is from Brussels. Odeum is the band of youngsters Tijl Lenaerts and Thars Brisaert, friends since basic school. They self-released their first singles in 2019 but at the beginning of 2020 they were picked for a publishing contract with Cricket Hill Music, run by a former Universal Music Managing Director. The name of the band means musical theater in Old Greek and whoever saw the band live knows that this name is well chosen.
ODEUM recently released collabs with a.o. Captain Bass and Foxa.
This is their first own new single for 2021.
Sabien Tiels
Sabien kon kiezen uit diverse singles die klaar waren, tot en met de mastering, maar na lang wikken en wegen werd er gekozen voor deze knaller van een zomersingle die Sabien schreef samen met haar Engelse producer Pete Barringer.
VANDAAG EVEN NIET is een anti-stress-song, en die kon op geen beter moment komen.
Het is immers de hoogste tijd om alle stress achter ons te laten, lekker te relaxen …. En natuurlijk doet de vrouw even helemaal haar zin …
Droom even weg op het unieke geluid van de steeldrum en oefen alvast je eerste zomerse danspasjes
SKYBLASTERS
(The) Skyblasters are Belgium s most well known reggae band. In the summer of 2020 they came back with the single JUST ANOTHER DAY that was played on many international radiostations and got nominated for Best Reggae Track 2020 by LDM in New York. This summer they will hit the charts with an irresistible song called FALLEN IN LOVE.
De Gevleugelden
En daar is … 'De Zomer'.
De Gevleugelden, de groep rond Jonas Cole, brengt een nieuwe single uit hun album 'Het was een eer' en dat is meteen de enige cover die op het album staat. Maar wat voor een cover.
Het nummer werd geschreven door Gérard Bourgeois en Jean-Max Rivière, twee namen die u wellicht niets zullen zeggen maar de artiesten waarvoor ze hits schreven des te meer:
Dalida, Françoise Hardy, Gérard Lenorman, Michel Delpech, France Gall, …
'De Zomer' heet in de originele versie 'La Madrague' en werd in 1963 een hit voor Brigitte Bardot.
58 jaar later brengt een groep jonge muzikanten wiens ouders in 1963 nog niet eens waren verwekt, een cover van deze klassieker uit het Franse chanson.
En ze doen dat met verve en overtuiging, op een prachtige Nederlandstalige tekst.
Sandra Mermans
Een song schrijven met Mary Boduin (Ann Christy, Louis Neefs, Udo, ...) als co-writer en tekstschrijfster dat kan niet iedereen zeggen. Sandra doet het. En hoe!
AKA Deezee ft. Mr Staailish
AKA Deezee is a unicum in the Belgian music scene, most famous for his industrial metal band Charcoalcity (heh?)and now he produced this dance track with and for his new friend Mr Staailish.
Staailish fled his native Sierra Leone because of the civil war there. He was only 18 and after a long and frightening journey ended up in Belgium.
Listen for yourself. This unique musical marriage is worth listening to
De Gevleugelden
Nieuwe single van De Gevleugelden als voorloper van het album HET WAS EEN EER.
De Gevleugelden is een Belgische band ontstaan eind 2018 rond singer/songwriter Jonas Cole. Ze brengen melodieuze Nederlandstalige liedjes, waarin - naast de tekst - meerstemmige harmonie een belangrijke rol speelt.
In oktober 2019 brachten ze hun eerste single: We zien wel wat er komt. De 2e single BOY was al een voorloper van het full album (productie Klaas Tomme) en dat verschijnt op 6 maart.
Sabien Tiels
'HOOP' is wat ons allemaal overeind houdt, in corona-tijden maar ook in een moeilijk moment in het leven of in de relatie. Sabien schreef er een nummer over, met een bredere betekenis dan je zou denken.
De veelzijdigheid van Sabien Tiels als songschrijfster blijft verbazen. De meeste van haar songs schrijft ze volledig zelf maar ook als ze met anderen samen schrijft drukt ze duidelijk haar 'Tiels'-stempel op het eindresultaat. 'Als jij het niet meer weet' was daarvan alweer een mooi bewijs. De nieuwe single,
'HOOP', is dat zo mogelijk nog explicieter. De song werd geschreven op het recente internationale songschrijfkamp gesponsord door SACEM, de Franse collega van Sabam & Buma-Stemra. Hoewel het kamp voor één keer volledig digitaal werd georganiseerd – u weet waarom – werden er toch een aantal
pareltjes geschreven. 'HOOP' is daarvan de eerste die het levenslicht ziet. Sabien schreef uiteraard de tekst, de muziek deed ze samen met Emil Cooper Leplay en David Simon. De Londense David is vooral in de Aziatische wereld een bekende naam... Emil is een jonge Parijzenaar die vooral als filmcomponist
aan de weg timmert. De eerste samenwerking met Sabien resulteerde meteen in het zeer mooie, licht soul- en gospel geïnspireerde 'HOOP' .
Nesh X Beyond Birds
Het werk van Nesh Music met Beyond Birds tijdens de lockdown resulteerde in de EP Blue Flowers, met 5 indiepoptracks rond actuele thema s zoals eenzaamheid en angst maar ook troost en hoop. Het bijzondere aan die samenwerking is het feit dat ze elkaar fysiek nooit ontmoet hebben. Via internet kwamen de nummers tot stand. Jonas componeerde eerst de beats en Hanneke voegde er tekst en zang aan toe. Ten slotte mixte Jonas alles tot een boeiend geheel. Laat je meevoeren naar een wereld van melancholie en mysterie gemixt met toch wel stevige, catchy beats.
Rooftop Renegades
The second E.P. of Rooftop Renegades, including all their radiohits and the brandnew Ollin Kan remix of LIGHTS ON.
Check it out!
Rooftop Renegades
Ollin Kan (band member of Klingande) remixed this great track by Rooftop Renegades. it sheds a whole new light on the international potential of this band.
Sabien Tiels featuring Westelinck
Deze nieuwe single van Sabien Tiels, samen geschreven en gezongen met Niko Weswtelinck, in een productie van Niko, steekt een hart onder de riem van iedereen die het moeilijk heeft.
Laat de golven, maar tekeer gaan, we slaan er ons wel door.
Christine A & Danzel
Christine A is a stunning singer, born in Belgium but with clear Italian roots. She collaborated with amongst others Nuccio Tortora, Gigi D Alessio, Marco Masini and many others.
DANZEL is a former Idols finalist who scored a huge international hit with PUMP IT UP, a song that brought him to stardom in many countries. WHISPER AND I WILL KNOW is the first collaboration between Christine A and Danzel, but might be the start for more.
Danzel is known for his worldwide hit PUMP IT UP. Licensed to ULTRA in the U.S. Pump It Up has more than 42 million views on YouTube. Danzel has almost 200.000 monthly listeners on Spotify.
Sabien Tiels
REIZEN IN MIJN HOOFD is een trip van Sabien Airways, vanaf vrijdag 15 mei te boeken op alle bekende digitale platformen (voor 99 cent te downloaden en gratis te streamen). Dit is een serieuze kanshebber op een zomerhit in 2020 in Vlaanderen.
SKYBLASTERS
(The) Skyblasters are Belgiums most well known reggae band. For the summer of 2020 they come back with an irresistible song, produced by internationally known producer Peter Gillis (The Dinky Toys, Marky Marc, AB Logic, Zzzipoo Man, K3, ...).
SABIEN TIELS
Nieuwe single uit het album LICHT van Sabien Tiels, van dezelfde schrijvers als JIJ KENT ME BETER DAN IK, een schrijverstrio rond Sabien Tiels
MùZO
Mùzo is een Nederlandstalige muziekgroep bestaande uit zanger Bart Verheecke en componist Jonas Verlaet. Geboren te Eeklo (Bart) en te Beveren (Jonas), vonden beiden hun creatieve weg naar Gent.
Samen creëren ze wat het best omschreven kan worden als digitale kleinkunst.
Ze willen af van de schaamteloze promotie van het uitgebloeide Engelstalige lied ten koste van het Nederlandstalige lied, het liedrepertoire en de beleving ervan. We herkennen de sterke elementen en integreren ze in onze songs. Technisch gezien zijn ze een nieuw genre: de digitale kleinkunst.
Christine A
Christine A è una cantautrice nata a Liége in Belgio, ma con chiare origini italiane, ha ereditato la sua passione per la musica ed il canto da suo nonno.
Il 2015 è stato un anno difficile per Christine poiché è stata coinvolta in uccidente molto serio dove ha perso un caro amico, le sue canzoni sono inspirate da quest'evento. Christine ha sentito il bisogno di esprimere le sue emozioni nella sua lingua di origine.
The Nelson Twinz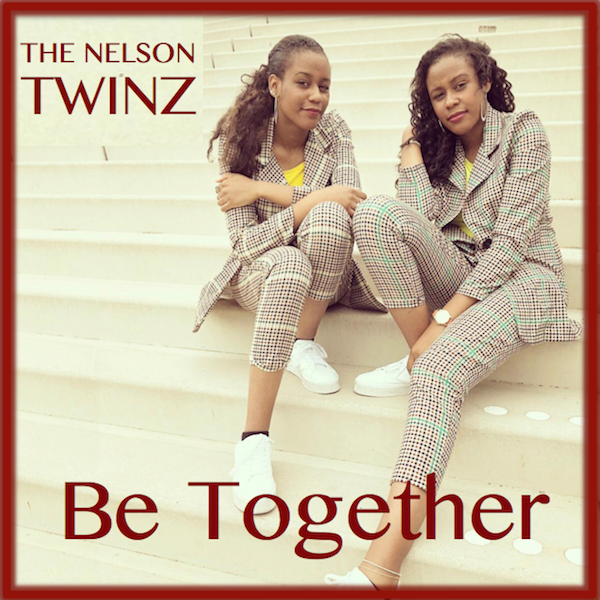 New single by these talented Dutch girls. Tachena fell in love with the guitar, where Seantelle prefers the keyboard.
Topproducer Serge Ramaekers (Confetti's, Cartouche, 2 Fabiola, T-Spoon (Sex On the Beach), Freddy Mercury, ...) proved to be the 'perfect match' for the recording of this song and the first reactions are thrilling.
Sabien Tiels
Een zeer stevige song, nieuwe single (23/08/19) en terug een samenwerking met de Britse producer Paul Drew.
ROBERTO PAKAL
Roberto Pakal is what you could call a very young 60 plus guy. He has been an artist, both as a visual artist and as a performer, the whole of his life and due to a throat problem he experienced at a very young age, he is able to sing as a Tuvan throat singer. He made a distinctive impression in the Belgian The Voice in 2014 but had to wait till he met Jay Daghelet of Whyse to record his first own song.
WHYSE featuring Young B
Whyse, consisting of 2 brothers and 1 sister, is a pop-dance producers project from Antwerp, working with different vocalists. This track is with Young B., famous for his hits such as The Price of Success, Laydown and Never Change.
LAPDOGZ
Belgo-German band LAPDOGZ takes you on a musical trip to Manhattan and other must-see places.
Rooftop Renegades
New single by Rooftop Renegades, the Belgian twin brothers. Formerly finalists of The Voice, number one in Holland with Keep On Walking. They had their track DANGER remixed by Robert Abigail and were on tour in April in Germany.
THE NELSON TWINZ
Their father came from Suriname, their mother was lead-singer of famous 90s act SONIC SURFERS, so it is fair to say that Dutch twin sisters Tachena and Seantelle Nelson were destined for a career in music. Tachena plays the guitar, Seantelle the keyboards and together they sing in perfect close harmony. Nu Soul with a twist, aiming towards the younger audience.
SABIEN TIELS
DE zomersingle van 2019 zou wel eens deze van Sabien Tiels kunnen zijn: DANS. Onweerstaanbaar.
COZIN
COZIN is a three women band, real top musicians (and good looking on top of that), who got into contact with Steve Greenwell (Joss Stone, Arrested Development, ...) who produced a few tracks for them. GALILEO is representative for the musical direction COZIN wants to head to.
ROOFTOP RENEGADES
THOUGHT OF LOVE was recorded at SONG CITY 2018. Written by Rooftop Renegades and Paul Drew. Follow-up to their Number 1 single KEEP ON WALKING, in the Dutch NED FM TOP 40 chart. This single should bring Rooftop Renegades to international success.
It is again produced by U.K. producer Paul Drew and was selected as the soundbed to the new Universal Audio campaign
Marcel de Groot & Bart Herman
Allereerste duet tussen Marcel de Groot (zoon van Boudewijn) en Bart Herman, geschreven tijdens hun kennismaking op de internationale songschrijfweek Song City 2018.
Een onweerstaanbare song.
Sabien Tiels
Deze single blijven we ondersteunen. Deze week (8-12) nummer 15 in de ULTRATOP Vlaams. Bekijk ook de unieke geanimeerde clip op YouTube.
THE SERIOUS FIVE
They have a history and worked with poroducer Brian Pugsley in the past, now with Chrismar Chayell of A Split Second for their new album MIDLIFE MOVES. For those who like good uptempo electronic music with 80s and 90s influences this album is a must have.
LAPDOGZ
LAPDOGZ is a Belgian-German band and IN LIVING COLOR is their fantastic debut album.
LAPDOGZ
UBIQUITOUS is the new single of Belgo-German band LAPDOGZ, announcing their debut album IN LIVING COLOR available October 26th
MIGUEL FERNANDEZ
Time to finally write my own songs, says Miguel Fernandez, a Spanish music veteran, and he starts with CABILA.
Rooftop Renegades
New single for Rooftop Renegades and the second one they wrote in the U.K. and that was also produced there. The former single, DANGER, was licensed to no less than 12 countries and got a remix by Robert Abigail soon to be released worldwide on Catchfire/SONY.
SABIEN TIELS
Alweer een nieuwe single van Sabien? Ah ja. Geschreven in Engeland, samen met Paul Drew (o.a. actief voor Clouseau) en Jack Duxbury (Rag n Bone Man). Sabien nieuwe stijl, en die bruist en leeft en mag er helemaal zijn. Deze song wordt allicht een nieuwe zomerhit.
Rooftop Renegades - Robert Abigail REMIX
Robert Abigail remix for DANGER a successful radio track by Rooftop Renegades, twin brothers from Belgium who co-wrote this track in the U.K. Released internationally by Beatimplant, Catchfire, Kashcow, Suono Records and more.
The Nelson Twinz
The Nelson Twinz are Tachena and Seantelle Nelson. Dutch twins of Surinamese descendance.
Music runs through their veins. Their father is a well known Surinamese producer and musician who plays the trombone and trumpet. Their mother is a singer who took part in the 90's euro dance-act project The Sonic Surfers.
As toddlers the always smiling twins started singing on a daily base and never stopped ever since. At the age of 11 years old they started wriFng songs. Tachena fell in love with the guitar and is determined to learn this instrument and become good at it. The same goes for her sister Seantelle, but she plays keyboard.
The ladies are modest, cheerful and very friendly and their purpose is to bring smiles on the faces of people they meet.
PHIL WILDE FEAT. ANITA
Phil Wilde is the writer-producer of all 2Unlimited hits and Anita was the singer. Need I say more?
ROOFTOP RENEGADES
The twin brothers from Genk (Belgium) went to England to write and record their new single. Caution/Kontor releases it in Benelux, Kashcow/Sony in Scandinavia. More deals on the way.
YASMINE
Zangeres en songschrijfster YASMINE overleed in 2009, nauwelijks een jaar nadat ze deelnam aan Song City 2008, een internationaal songschrijfkamp met afsluitend concert.
Daar schreef ze de pakkende song 'KWART VOOR TIJD' die nu, woensdag 9 augustus 2017, wordt gereleased. Topsong! Kippenvel!
De opbrengsten van deze song gaan naar Make A Wish, de organisatie waar Yasmine de meter van was.
Def Dames Dope
A new single for Def Dames Dope, the 90s hit group. This one written by themselves. Sounds like a hit.
WILL TURA
The new single of Flemish Number One artist Will Tura "Viva La Vida" is co-written by Kit Hain and is published by Cricket Hill Music.
BOB SINCLAR
The new Bob Sinclar single is now coming out in France. The track is already charting in some territories.