N

EW RELEASES
TERRY NEWMAN PROJECT
Reinier de Greef aka Terry Newman is a Dutch singer-songwriter who's not your average new kid on the block. He worked with legendary Dutch cultband Vitesse and had a previous record deal with CNR in Holland. With his new musical project he looks beyond borders and started an interesting international collaboration.
First one on board was Don Schiff from California, known for his work with Elvis Presley, Tina Turner, Elvin Bishop, Perry Como, Sheryl Crow, Long John Baldry, Pat Benatar, Chuck Berry and many others. Don was enthousiast from the start and set a high quality level for everything following later.
David Hersee (from Liverpool) plays the guitar and Hammond on some tracks, Chriz Van Jaarsvelt (Amsterdam) on others. From Holland joins Leo van der Fluit on keyboards. Other musicians include Maurizio Vercon (from Trieste) on guitar and keyboards, Mike Terrana (Buffalo) and Brayden Cone (U.S.) on drums.
The Terry Newman Project works hard on their debut album (WALK ME THROUGH THE FIRE), due for a release in early Spring 2024.
Producer/engineer for the album is Han Nuijten, who works in the famous Bullet Sound Studio, near Amsterdam.
Han equally wrote a song for Terry, COBBLESTONE STREETS, a song that is fit for radio exposure.
Their label MRR from the U.S.A. (Florida) agrees.
Terry Newman Project is a new member of the elite club of strong powersong-bands. Rock on!
DYDE
Nederlandstalige pop met eerlijke lyrics, zonder filter en een stem die je raakt. DYDE zet emoties om in catchy tunes die niet meer uit je hoofd gaan.
Haar eerste single GEEN KEUS werd meteen gedraaid door meerdere radiostations, waaronder NPO 5. Met deze nieuwe single bewijst DYDE dat ze zich met haar warme stem meerdere stijlen eigen kan maken. LAAT ME ZIJN is een zwoel, uptempo nummer dat nog ruikt naar de zomer maar met de winter op komst. Als getalenteerde Utrechtse songwriter en psychologe begrijpt DYDE als geen ander hoe liefde kan veranderen in obsessie en passie in onmacht. In haar nieuwe single legt ze deze complexe emoties bloot met een eerlijkheid die je diep kan raken.
DYDE is een getalenteerde songwriter, zoals ze ook later nog zal laten blijken met zowel een E.P. als een album die voor 2024 in voorbereiding zijn.
FLYN
FLYN a.k.a. Wouter Janssens, is from Belgium and not exactly new in the music bizz.
He was mostly active as a songwriter for other artists such as the Belgian Liliane Saint Pierre. In Holland he wrote songs for a.o. Ger Edwards, Pierre Kleinjans, Theo Mezz and for the glamrockband Lemming (Mystic Summernight).
Abroad he worked with songwriters such as Leee John of Imagination, Peter Straker and Michael Allison.

The own songs of FLYN are often compositions with an impressive chorus and an epic touch.
SILVER WAVE is the first single he releases under his own name.
It is a wide open road from here!
Lena Niro
Most artists start their career at a young age.
In bio's you'll read that 'he or she started to sing right after learning to walk'. The first real steps in the music bizz are mostly taken at the same very young age.
Lena Niro on the contrary is a late-bloomer. She's convinced it's the best way to go as it is her experience in life that makes her music and lyrics interesting. Themes that make sense, subjects derived from a mature life, in combination with her hoarse and somehow smoked voice drag you into her stories. She writes about and describes situations that lots can identify with.
Lena Niro is convinced that music makes the perfect mirror of how one feels.
Lena Niro is a self-made woman. She taught herself to play the guitar, the bass and the keys.
She also took the time to become a better songwriter, built her own recording studio and searched for the right team with experienced people, forming the perfect addition to Lena's artistic ambitions.
Lena Niro is finally ready to launch her first production(s) to the world.
She will hit a nerve with a lot of people.
Close your eyes and experience the emotions in the top song Driftwood.
Lena Niro is here to stay.
Jade Grady
Young and still looking for her own style of music but ... getting close as she now co-wrote an original song for the first time.
Discover ... Jade Grady.
SLONGS
Slongs est une chanteuse et actrice Néerlandophone, très connue en Flandres.
Depuis qu elle a un mec Français elle adore de plus en plus la langue de Molière.
Elle présente donc avec un peu de fierté son premier single en Français: TOUT FEU, TOUT FLAMME.
SLONGS était une des stars en télé dans le programme Liefde Voor Muziek (l Amour pour la musique) et membre de la jury de The Voice Kids.
En 2019 elle représentait la Belgique dans le jury du programme Américaine The Worlds Best (America s Got Talent)(en France:  La France a un incroyable talent) à côté de James Corden, RuPaul et Drew Barrymore.
Dans le théatre en Belgique elle se présentait sur scène dans Nerveuze Vrouwen (Femmes Nerveuses) à côté de Clara Cleymans, Inge Paulussen et Tine Reymer.
Dans la série à succès Like Me (Vrt 1), elle a joué le role de Madame Crabs - un entraineur sportif strict.
Mais la musique reste le fil conducteur et son nouveau single vous met également en TOUT FEU, TOUT FLAMME.
C Wolf
C WOLF has quite a history as a live artist and is now achieving radio success in Belgium, Holland and soon … the U.K.?
Although some U.K. radiostations already discovered him (Soundscotland.net, KFM Radio, …), C Wolf is a real Belgian. A Flemish guy, living at the coast but who feels himself equally at home in the French part of the country. In the 80s & 90s he was part of many cover bands. It is only with Nito, his band from the end of the 90s that he started creating and performing his own songs.
He played as an opener for a.o. Bob Geldof, Rammstein, Fischer-Z and dEUS, to name but a few. Without You could be the start of the next chapter in his career, chasing the Spotify success of Here We Go (100k streams).
DYDE
Laura Omloop
SLONGS
Slongs (vroeger Dievanongs) heeft een biografie waar je intussen een boek kan mee vullen. (Dat heeft ze dan ondertussen ook gedaan: in 2019 kwam haar boek Lacht Nor Mij uit)
Kort dan: begonnen als side kick van Halve Neuro, hits met o.m. Lacht nor mij en iFoon; nominaties voor Radio 2 Zomerhit (nipt verloren van Ozark Henry); muzikale samenwerkingen met o.m. Will Tura, Raymond van het Groenewoud en Zuid-Afrikaanse rapper Jack Parrow; opgemerkte passage in Liefde voor muziek en The Voice Kids. In 2019 vertegenwoordigde ze ons land als jury in de amerikaanse talentenjacht The Worlds Best naast James Cordon, RuPaul en Drew Barrymore en ondertussen al een tijdje geen onbekende meer in het theater, in 2022 schitterde ze naast Clara Cleymans, Inge Paulussen en Tine Reymer in Nerveuze Vrouwen en in de hit serie Like Me vertolkte ze de rol van strenge sportcoach Mevr. Crabs.
Daey-rick
Daey-rick is building his professional singing career with My Life, a catchy summer tune with a clear hint to the 80s.
In this song Monique, recently seen as backing vocal of Gustaph at the Eurovision Song Contest, is Daey-ricks backing vocal.
Daey-rick is better known as Derrick Olugo from the TV-show The Sky Is The Limit (VIER and Play4), son of Peter Van Den Berghe.
Mel Ross
The first single out the brandnew E.P. Roll Model by artist Mel Ross is DO MY THING.
Mel Ross is an English languaged emcee from Antwerp, Belgium, with roots in Pittsburgh (USA).
Early 2019 she released her first E.P., MelRoss Place. Today she presents a second one: Roll Model of which DO MY THING is the first single.
Inspired by the 90s boombap era of HipHop, Mel brings her own interpretation of the genre. Her remarkable flow and distinguished personality make her the artist we all should follow with the right attention span. Mel Ross is here to stay!
SYMEN
Second single from the new album by SYMEN, REMEMBER ME, album to be released April 14th. You could call SYMEN the Mystery Man. He is a joyful boy in day to day life but his songs almost all have a darker side. It is intriguing.
For fans of Oscar and the Wolf, The Cure,The Naked and Famous, Stromae and similar.
Laura Omloop
BIEZEBAAZE
BIEZEBAAZE met de steun van Dameskoor Furiosa. Heh? Ja, u moet het resultaat echt eens beluisteren.
Op het Sint-Baafsplein bij het afsluitend concert voor de Gentse Feesten waren de dames er ook live bij en dat wist het Gentse publiek duidelijk te waarderen.
Als er één song is van Biezebaaze die een plaats verdient op de playlists, dan is het deze wel. Een song over die eeuwige twijfel in ons en de drang die erbij komt om al eens naar boven te kijken voor hulp uit de hemel. Maar dan op zijn Gents verwoord.
Jade Grady
Jade Grady is only 16 and just recorded her second single, a song written by Kit Hain and Milow. Amazing.
Whyse ft. Laura
Whyse is an excellent Belgian producer who works together with exceptional voices for his own productions. This time he choose Laura and the result is ... exceptional.
Sabien Tiels
ADELAAR is een song geschreven op een internationaal songschrijfkamp, Song City 2021, oorspronkelijk in het Engels maar van een schitterende Nederlandstalige tekst voorzien door Sabien. Ze was ook één van de schrijvers van de oorspronkelijke Engelstalige versie, samen met Greta Salome, Eurovisie 2012 voor Ijsland, en Christophe Severs. Deze single wordt ook de titelsong van haar nieuwe album voorzien voor 9 september 2022.
SKYBLASTERS
Another great track from the Number One Reggaeband from Belgium. Produced in both Ghana and Belgium. One of their previous singles was nominated as Best Reggae Song 2020 in New York.
They were formed in 1984 and most members stayed the same over the years.
More info on www.skyblasters.be or open.spotify.com/artist/6KVsUMteq…SgSzyPVNY39WC1Rw
Sabien Tiels
De E.P. DICHTBIJ bevat de 5 singles uit de periode 2020-2021 plus de niet eerder uitgebrachte song 1+1=3.
Sabien Tiels
Terug een samenwerking met Niko Westelinck, die tekende voor de muziek - samen met Sabien - en de productie. Hun eerste samenwerking, ALS JIJ HET NIET MEER WEET, werd eind 2021 bekroond met de Loftrompet voor Beste Duet.
De nieuwe single ZOALS HET VROEGER WAS is dit keer geen duet maar laat ons een Sabien Tiels horen met de sound van 2022. Verrassend.
BIEZEBAAZE
Duidelijkheid, transparantie en vrede op aarde bewogen Kurt Burgelman en zijn groep XXL om de pauzeknop van Biezebaaze terug los te laten.
Kurt Burgelman XXL is niet meer. Lang leve Biezebaaze (en welkom terug). Biezebaaze trekt begin 2022 de studio in om de opnames van een nieuw album af te werken.
Het voorsmaakje daarvan is meteen een Kerst-single, NE ZOALIGE KERSTDAG. Van harte.
PREZTONE
Preztone is a Belgian DJ-Producer who had quite some interest from radio in 2021 with his Radio hits such as COME CLOSER and PAY UP. He had quite some success already in Latin America, entering the charts in Brasil.
He is now releasing a Christmas single.
And it sounds really good.
On December 7th PREZTONE entered the U.K. I-tunes Christmas charts, straight at number 5.
MAGNEET
Van MAGNEET heeft u allicht nog nooit gehoord. Klopt helemaal. Maar de naam van de zangeres doet hopelijk wel een belletje rinkelen: Laura van den Bruel, also known as Airis.
Airis trad ook op als Iris, de naam waarmee ze België vertegenwoordigde op het Eurovisiesongfestival van 2012 in Bakoe, Azerbeidzjan. Deze jongedame werd daar zo'n beetje voor de leeuwen gegooid, want weinig of geen podium-ervaring, nog zoekende naar een eigen geluid en misschien niet al te deskundig omringd.
Een zware ontgoocheling dus voor Airis, die wat verweesd achter bleef, en die, ondanks het hitje WONDERFUL en podiumplaatsen op Suikerrock en Lowlands, lange tijd zocht naar een eigen identiteit. Afgelopen jaar besliste Laura dat die meer lag in Nederlandstalig repertoire dan in Engelstalig. Ze zocht zich een band bij elkaar en nam alvast ZIE JE NIET op als eerste visitekaartje. De tweede en derde song staan ook al in de steigers.
SYMEN
SYMEN describes himself as a fan of Nirvana. His music is less rough but certainly as intriguing as that of Nirvana. Thanks to Nirvana a new songwriter was born.
Further influences were The Cure, Bon Iver, Placebo, Coldplay, Lil Peep, …
Symen describes his music as POP with melancholic beats and a story.
Music that has a meaning for the audience.
SYMEN is also attracted to the Japanese culture after watching too many animated films and by getting to know the Japanese music better.
SOMEDAY will be the first single of his debut E.P. with 6 original tracks.
Little Chris
It is so typical that most people have never heard of the really great musicians working on many big hits, when they do not act as a main performer. Little Chris is one of those. As a guitarist he played with topnames in Belgium and abroad, such as Paul Michiels, Soulsister, Boogie Boy, Gunther Neefs, Floyd Matters…
Chris learned his trade, playing with several blues- and coverbands. Ludo Mariman and The Bet was the first known name he shared the stage with, soon followed by Yasmine and Sofie (Trinity).
Chris played on recordings of a.o. Nathalia, Wim Soutaer, Udo, …
And played on stage with international stars such as James Brown, Tony Hadley, JT Taylor of Kool & The Gang, Ellen Foley, Johnny Logan…
Since 2010 Chris takes his first steps as frontman. As Little Chris he performs many big hits of the 80s.
And now is the time to come with his first self written single, HEAVEN HAS SENT US AN ANGEL, co-produced by Chris & Lex De Groot, with Monique Harcum (Nathalia, Mo & Grazz) as vocal coach.
ROZALLA
ROZALLA is a name that certainly rings a bell. She scored major hits in the early 90s, such as ARE YOU READY TO FLY and EVERYBODY S FREE (TO FEEL GOOD).
Bob Sinclar, Kylie Minogue, The Hermes House Band are just a few of the many names that covered this great hit.
Rozalla was born in Zambia, moved to Zimbabwe in 1980 and to London in 88. In 2018 she participated at Song City, an international writing camp in Belgium, where she wrote I WANT YOU BACK. Well, one thing is for sure: she WILL be BACK with this great track.
PREZTONE
How do you make it known to the outside world that you have ambition as an artist/producer and that you want your work to be noticed?
Preztone did it by bringing a successful cover of Earth&Fire WEEKEND, a song that was immediately picked up by radio internationally. The successor COME CLOSER, his first own composition, did even better on the international stage.
As a Belgian musician, his music not only travelled around Europe but in Florida, New York, California and a few other states in the USA. From there, Preztone took it further to Latin America with airplay in Mexico, Brazil, Costa Rica, Nicaragua, Panama and Puerto Rico ….
The Netherlands and England were not left behind. They are still playing the song and the first airplay in New Zealand is now happening on the other side of the planet!
ODEUM
This band is from Brussels. Odeum is the band of youngsters Tijl Lenaerts and Thars Brisaert, friends since basic school. They self-released their first singles in 2019 but at the beginning of 2020 they were picked for a publishing contract with Cricket Hill Music, run by a former Universal Music Managing Director. The name of the band means musical theater in Old Greek and whoever saw the band live knows that this name is well chosen.
ODEUM recently released collabs with a.o. Captain Bass and Foxa.
This is their first own new single for 2021.
SKYBLASTERS
(The) Skyblasters are Belgium s most well known reggae band. In the summer of 2020 they came back with the single JUST ANOTHER DAY that was played on many international radiostations and got nominated for Best Reggae Track 2020 by LDM in New York. This summer they will hit the charts with an irresistible song called FALLEN IN LOVE.
Sandra Mermans
Een song schrijven met Mary Boduin (Ann Christy, Louis Neefs, Udo, ...) als co-writer en tekstschrijfster dat kan niet iedereen zeggen. Sandra doet het. En hoe!
AKA Deezee ft. Mr Staailish
AKA Deezee is a unicum in the Belgian music scene, most famous for his industrial metal band Charcoalcity (heh?)and now he produced this dance track with and for his new friend Mr Staailish.
Staailish fled his native Sierra Leone because of the civil war there. He was only 18 and after a long and frightening journey ended up in Belgium.
Listen for yourself. This unique musical marriage is worth listening to
De Gevleugelden
Nieuwe single van De Gevleugelden als voorloper van het album HET WAS EEN EER.
De Gevleugelden is een Belgische band ontstaan eind 2018 rond singer/songwriter Jonas Cole. Ze brengen melodieuze Nederlandstalige liedjes, waarin - naast de tekst - meerstemmige harmonie een belangrijke rol speelt.
In oktober 2019 brachten ze hun eerste single: We zien wel wat er komt. De 2e single BOY was al een voorloper van het full album (productie Klaas Tomme) en dat verschijnt op 6 maart.
Sabien Tiels
'HOOP' is wat ons allemaal overeind houdt, in corona-tijden maar ook in een moeilijk moment in het leven of in de relatie. Sabien schreef er een nummer over, met een bredere betekenis dan je zou denken.
De veelzijdigheid van Sabien Tiels als songschrijfster blijft verbazen. De meeste van haar songs schrijft ze volledig zelf maar ook als ze met anderen samen schrijft drukt ze duidelijk haar 'Tiels'-stempel op het eindresultaat. 'Als jij het niet meer weet' was daarvan alweer een mooi bewijs. De nieuwe single,
'HOOP', is dat zo mogelijk nog explicieter. De song werd geschreven op het recente internationale songschrijfkamp gesponsord door SACEM, de Franse collega van Sabam & Buma-Stemra. Hoewel het kamp voor één keer volledig digitaal werd georganiseerd – u weet waarom – werden er toch een aantal
pareltjes geschreven. 'HOOP' is daarvan de eerste die het levenslicht ziet. Sabien schreef uiteraard de tekst, de muziek deed ze samen met Emil Cooper Leplay en David Simon. De Londense David is vooral in de Aziatische wereld een bekende naam... Emil is een jonge Parijzenaar die vooral als filmcomponist
aan de weg timmert. De eerste samenwerking met Sabien resulteerde meteen in het zeer mooie, licht soul- en gospel geïnspireerde 'HOOP' .
Nesh X Beyond Birds
Het werk van Nesh Music met Beyond Birds tijdens de lockdown resulteerde in de EP Blue Flowers, met 5 indiepoptracks rond actuele thema s zoals eenzaamheid en angst maar ook troost en hoop. Het bijzondere aan die samenwerking is het feit dat ze elkaar fysiek nooit ontmoet hebben. Via internet kwamen de nummers tot stand. Jonas componeerde eerst de beats en Hanneke voegde er tekst en zang aan toe. Ten slotte mixte Jonas alles tot een boeiend geheel. Laat je meevoeren naar een wereld van melancholie en mysterie gemixt met toch wel stevige, catchy beats.
Rooftop Renegades
Ollin Kan (band member of Klingande) remixed this great track by Rooftop Renegades. it sheds a whole new light on the international potential of this band.
Sabien Tiels featuring Westelinck
Deze nieuwe single van Sabien Tiels, samen geschreven en gezongen met Niko Weswtelinck, in een productie van Niko, steekt een hart onder de riem van iedereen die het moeilijk heeft.
Laat de golven, maar tekeer gaan, we slaan er ons wel door.
Christine A & Danzel
Christine A is a stunning singer, born in Belgium but with clear Italian roots. She collaborated with amongst others Nuccio Tortora, Gigi D Alessio, Marco Masini and many others.
DANZEL is a former Idols finalist who scored a huge international hit with PUMP IT UP, a song that brought him to stardom in many countries. WHISPER AND I WILL KNOW is the first collaboration between Christine A and Danzel, but might be the start for more.
Danzel is known for his worldwide hit PUMP IT UP. Licensed to ULTRA in the U.S. Pump It Up has more than 42 million views on YouTube. Danzel has almost 200.000 monthly listeners on Spotify.
SKYBLASTERS
(The) Skyblasters are Belgiums most well known reggae band. For the summer of 2020 they come back with an irresistible song, produced by internationally known producer Peter Gillis (The Dinky Toys, Marky Marc, AB Logic, Zzzipoo Man, K3, ...).
The Nelson Twinz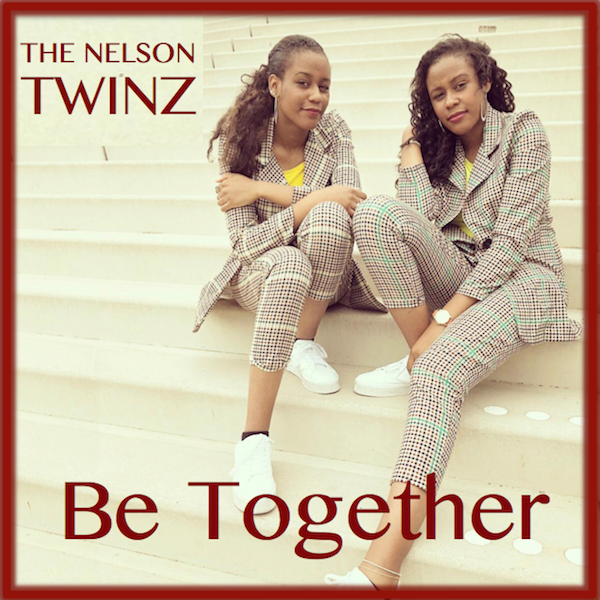 New single by these talented Dutch girls. Tachena fell in love with the guitar, where Seantelle prefers the keyboard.
Topproducer Serge Ramaekers (Confetti's, Cartouche, 2 Fabiola, T-Spoon (Sex On the Beach), Freddy Mercury, ...) proved to be the 'perfect match' for the recording of this song and the first reactions are thrilling.
LAPDOGZ
Belgo-German band LAPDOGZ takes you on a musical trip to Manhattan and other must-see places.
THE NELSON TWINZ
Their father came from Suriname, their mother was lead-singer of famous 90s act SONIC SURFERS, so it is fair to say that Dutch twin sisters Tachena and Seantelle Nelson were destined for a career in music. Tachena plays the guitar, Seantelle the keyboards and together they sing in perfect close harmony. Nu Soul with a twist, aiming towards the younger audience.
SABIEN TIELS
DE zomersingle van 2019 zou wel eens deze van Sabien Tiels kunnen zijn: DANS. Onweerstaanbaar.
COZIN
COZIN is a three women band, real top musicians (and good looking on top of that), who got into contact with Steve Greenwell (Joss Stone, Arrested Development, ...) who produced a few tracks for them. GALILEO is representative for the musical direction COZIN wants to head to.
ROOFTOP RENEGADES
THOUGHT OF LOVE was recorded at SONG CITY 2018. Written by Rooftop Renegades and Paul Drew. Follow-up to their Number 1 single KEEP ON WALKING, in the Dutch NED FM TOP 40 chart. This single should bring Rooftop Renegades to international success.
It is again produced by U.K. producer Paul Drew and was selected as the soundbed to the new Universal Audio campaign
Marcel de Groot & Bart Herman
Allereerste duet tussen Marcel de Groot (zoon van Boudewijn) en Bart Herman, geschreven tijdens hun kennismaking op de internationale songschrijfweek Song City 2018.
Een onweerstaanbare song.
THE SERIOUS FIVE
They have a history and worked with poroducer Brian Pugsley in the past, now with Chrismar Chayell of A Split Second for their new album MIDLIFE MOVES. For those who like good uptempo electronic music with 80s and 90s influences this album is a must have.
SABIEN TIELS
Alweer een nieuwe single van Sabien? Ah ja. Geschreven in Engeland, samen met Paul Drew (o.a. actief voor Clouseau) en Jack Duxbury (Rag n Bone Man). Sabien nieuwe stijl, en die bruist en leeft en mag er helemaal zijn. Deze song wordt allicht een nieuwe zomerhit.
YASMINE
Zangeres en songschrijfster YASMINE overleed in 2009, nauwelijks een jaar nadat ze deelnam aan Song City 2008, een internationaal songschrijfkamp met afsluitend concert.
Daar schreef ze de pakkende song 'KWART VOOR TIJD' die nu, woensdag 9 augustus 2017, wordt gereleased. Topsong! Kippenvel!
De opbrengsten van deze song gaan naar Make A Wish, de organisatie waar Yasmine de meter van was.
BOB SINCLAR
The new Bob Sinclar single is now coming out in France. The track is already charting in some territories.